Recently while watching YouTube Beauty "Guru" Lorraine Stanick, I have been paying much attention to her beautiful CHANEL Ceramic White Watch. I think a white watch looks classy, dressy, and hey, it tells you the time! ;)
Here are some CHEAPER options I have found for those of us who don't have thousands of dollars lying around :(
Michael Kors: White Oversize Ceramic Watch 5163
http://www.amazon.com/Michael-Kors-White-Oversized-Ceramic/dp/B002IVTFBY
I'm Lovin this one! Still quite expensive though...
Fossil: "Stella" Style White Ceramic Watches
http://www.fossil.com Search Term: Stella Watch
I am digging how similar this is to the real deal at only $95!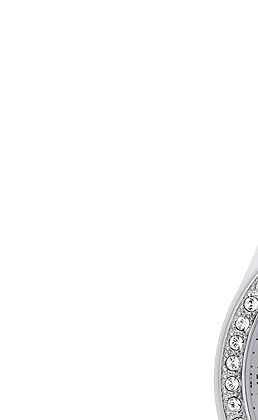 Toy Watch: White Plasteramic
http://store.jrdunn.com/ProductDetails.asp?ProductCode=TW0032208%2DWH
I like this one, but it's quite expensive as well and looks similar to the fossil one. But, this has a lot of celebrity recognition according to the site.
Those are my 3 picks........but browse around and you can find a bunch more! If you find any treasures link them below! :D
Which is your favorite?